Cottages Solina - year-round accommodation in Bieszczady..
We invite you to 8 personal, fully equipped houses for rent located in the picturesque town of Orelec near Solina Lake. An ideal place to stay, from which it is easy to reach every corner of the Bieszczady.
A dream stop for those heading towards the nearby Solina Lake as well as for mountain trekkers or people who simply want to get away from the hustle and bustle of cities or everyday rush.
The cottages are located on a hill directly by the forest. The preserved distance between the cottages provides you with peace, tranquility and freedom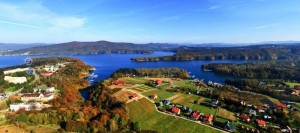 In front of each house there is a parking space and a barbecue.


AKTUALNOŚCI
Sorry! There are no recent posts.
NASZE DOMKI
Zapraszamy w nasz malowniczy region, gdzie szczyty górskie toną w lustrze jeziora solińskiego, a ludzie cenią komfort i spokój z dala od zgiełku wielkich miast i zatłoczonych miejscowości turystycznych. Bo "Piszkówka" to idealna baza wypadowa w miejsca na co dzień oblegane przez turystów, miejsce w którym spokojnie odpoczniemy po dniu pełnym bieszczadzkich atrakcji.
Domki "Piszkówka" w Orelcu
+48 721 840 838